Breaking the myths between Free vs Premium WordPress Themes
Most often dilemma when starting with WordPress is choice of Free vs Premium WordPress Themes. Beside focusing on providing pros and cons about these two types of WordPress themes we will have focus on providing more in depth answers in regards to this or to break myths about them.
Free WordPress Themes
When we say free themes, we mean free WordPress themes that are offered trough official WordPress.org Themes repository. It is NOT recommended to install and use WordPress Themes for any other source.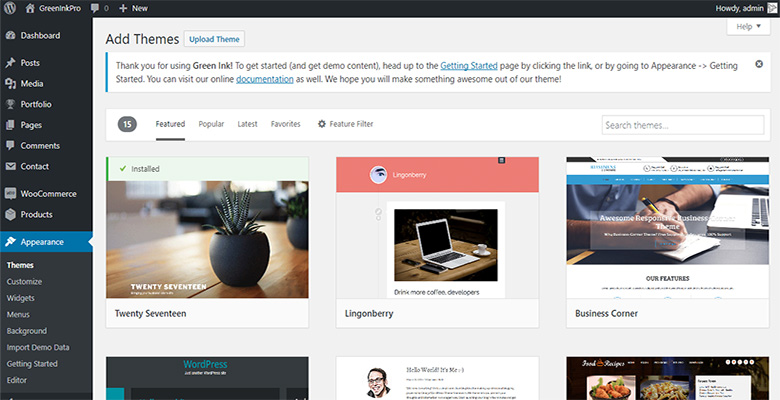 Free WordPress Theme Pros:
They are free and most importantly under GPL license which in short means that you can do with them whatever you want.
Easy to install from your WordPress installation back end, you can browse and install them in one click from Appearance > Themes
Strict review process before approving means that they pass all latest coding standards, and they are tested and reviewed often by two reviewers who are savvy WordPress users and most often developers, and also by master reviewer how will often bring a lot of pain to developer of the theme in order to make additional adjustments before final approval.
Compatibility with plugins is much better because of coding standards which are same for all
Versatile. Free themes are built to hold content and to bring theme design and options, so changing theme is an ease. When you switch theme you will get new design and layout and you can keep using your favorite plugins or ones which came with the theme as recommended. There is no need to rebuild content except to assign menus and widgets.
Same approach. Options are always at same place – WordPress admin > Appearance > Customize.
Free is garbage right?
Common thinking is that because they are free, they don't have any value or they are very basic. This is mistake. Although there are free themes which are very basic, but actually free repository became very competitive with premium markets especially by theme developed teams or companies, mainly because these groups tend to offer good functionality and in return they can benefit from selling extended or pro version, to extend functionality trough payed addons or to strengthen portfolio for future complex projects for their customers.
There is no support?
Another mistake. Yes there is support, and for every theme which you tend to use you can simply check support forum for that item, or support forum on developers website, and if responses are provided in time, and they often are, even below 24h then offered support is probably better then support provided for premium themes.
Free WordPress Themes Cons:
Limited support. Not true actually, although there is no guarantee, but if support forum is working, responses are in time, and they are fixing bugs and often provide suggestions and some custom css if needed then it is same service which you get from premium theme author.
They are not updated so often.  If there is no problem update isn't required, and you can always see update history, change log and to access previous version to see changes, so this is not a problem at all.
Security vulnerabilities. Nope! With already explained review process, it is almost impossible to have vulnerabilities.
Limited Features. Mostly true, but check features list before downloading and if it is rich, theme is good, and if it comes with pro addon it is excellent and it is actually premium theme!
Design is poor. Partially, when you check list of free themes you will find many stunning and eye catching designs.
 No documentation. Depending on author, but at least some basic info is provided, but there are authors who provide even video tutorials along with documentation.
Free vs Premium WordPress Themes, it is up to you to decide
We can talk for ourselves. We are offering GreenInk Theme for free, it is feature rich, documented, regularly updated, supported, and it also comes with GreenInk Pro addon with extensive list of extra features. Free theme is approved and available on WordPress.org when you search for Green Ink Theme on WordPress.org.
Premium WordPress Themes
Premium WordPress themes are available for purchase from numerous online shops and markets. Most reliable and popular market for WordPress themes nowadays is definitely Envato and WordPress themes are offered trough their Theme Forest market. We will stay focused on this market since it is leading one with highest sales and revenue.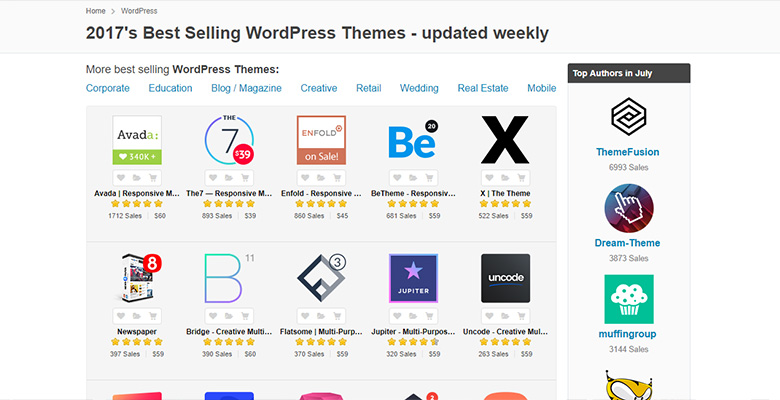 Premium WordPress Theme Pros:
Quality is much higher. For a fair price you will get a lot of demos, a lot of options, features, templates and excellent design. It is true, but study themes carefully since there are some which are not match to free themes.
More Unique. Totally true since professional designer will create muckups first, and it is key point for theme approval.
Support and Updates. This is often true but there are many examples where authors didn't release updates in time so users had to use outdated plugins. Also, author can drop support at any time, and support is actually limited to things commonly offered by free themes authors. This is documented in Envato item support policy.
Advanced functionality. Indeed, but do you really need 500 or more then 1000 theme options, all kind of elements, and layouts, required plugins, and what about site speed? If page loading time is important for you, and it should be, then big trouble is ahead. In practice, for personal website you won't be using 50% of everything offered.
Security is higher. Makers allows functionality which isn't 100% following WordPress coding standards, and if key point is unique design security isn't that high. Also, 10.000 lines of code in options framework file or multiple files, and more then 1000 theme options (in multi purpose theme for example), do you think that reviewer will check all that?
Well documented. Often not the case, so ask pre purchase question and demand link for online documentation.
Premium WordPress Theme Cons:
Commercial License. On purchase is just for one installation and that is Regular License on Theme Forest.
Price is high. High price for one license (usually more then 60$ with taxes) and Extended is often around 3000$.
Support period. With each purchase you will get free support for 6 months, and after that you need to extend support period if you need it and you don't want to buy another Regular License.
Poor Code. You may purchase items with bad code since design matters, and you can't see the code until you purchase it.
Too many features. Theme developers can add too many unnecessary features into their themes. You will probably use at most half of them, but they are still there, and your website will be slow.
Crossing what they shouldn't. Offering functionality trough theme like custom post types is painful if you decide to change theme in future. With portfolio post type in one theme, you will need to rebuilt all portfolios from stretch with different theme if it even offer similar post type.
Different visual page builders. Different authors include different builders so if your theme is using Visual Composer for example, and your new theme is using different or custom builder you will be building everything from scratch.
Where are options? Custom options framworks area often used so you won't find theme options under WordPress customizer, and with themes from different authors you will have to learn them again.
Conclusion
Theme Forest offer income for authors and for themselves, and there are many customers who don't have time, and they want to hire "developer", you, and to pay for services. You can simply show them demos from different themes, to build website upon choosing suitable one and to earn good. For this scenario paying 60$ or little more for one Regular License isn't high, compared to possible earnings.
Again, it is up to you to decide. According to Free vs Premium WordPress Themes comparison provided above, free themes are better choice with less headache, and you can still offer services for your clients without spending a dime or needing to learn extra options, and you can have your personal or small company website. Also, code quality is high, support and updates are provided, and you can change theme at any time. Again, all that for free, and with theme which offers pro version you can go pro.